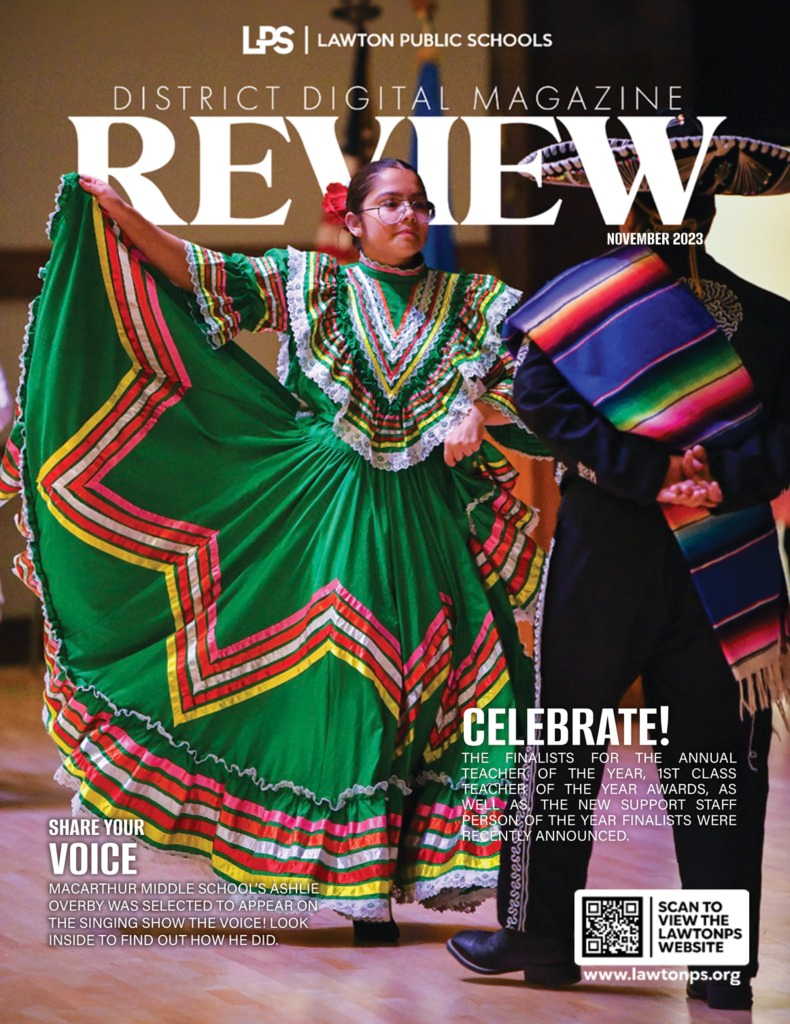 Thank you for checking out the LPS ReView, Lawton Public Schools' district newspaper. We take you back and highlight the wonderful things that happened in the previous month. You will find news stories, district events, personality profiles, sports, editorials and much more!

The most exciting part about this paper is the collaboration between our department and our schools. Each site will have the opportunity every month to submit content for publishing.

Each month, we distribute the newspaper electronically through our LPS website and social media platforms.

We are so proud of all the wonderful things going on in our district and hope that you will continue to enjoy the LPS ReView as much as we do preparing it for you!

If you have any questions, would like to place an ad in the paper or sponsor the printing, please contact Lynn Cordes at lcordes@lawtonps.org or 580-357-6900.